Recommended Anime: Titles for kids, teens, young adults and the rest of us.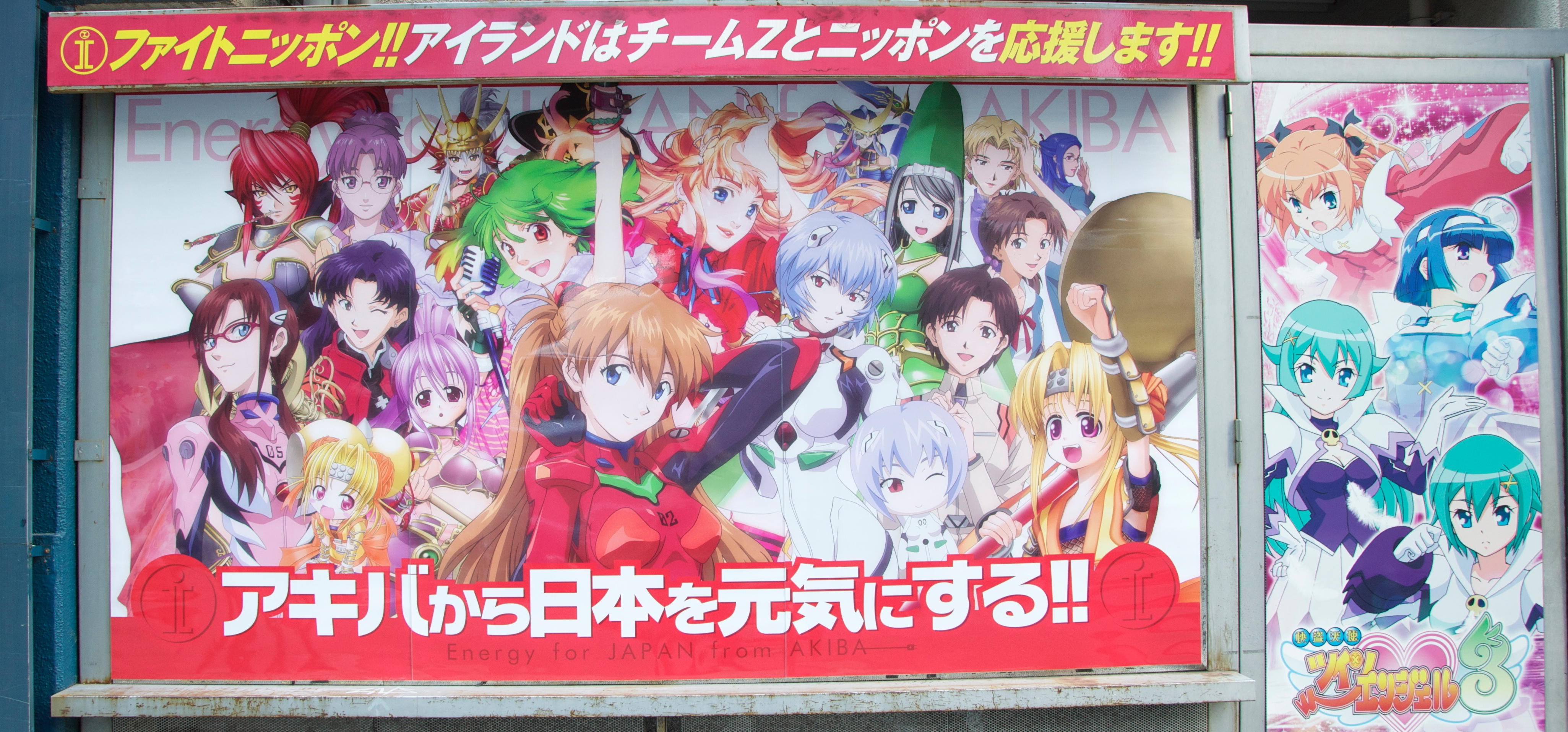 ---
---
This page is intended to supplement my Librarian's Guide to Anime and Manga, Teacher's Companion to the Anime Companion and Anime (and Manga) for Parents (and Other Grownups). To aid selection some entries have a note on Japanese Cultural Details in the work mentioned. These lists also can be used as guides for people looking for titles to rent or buy.
NOTE: Some items may be out of print. I am including them here as copies may still be available in stores either new or second hand. There is also the possibility that they may come back into print.
---
Notes on buying items:
If you are interested in buying items I strongly urge you to check local dealers first. Buying locally saves money on shipping and encourages local merchants to stock more anime.
If you are unable to get items from a local dealer you can use the links on this page. When a title is available in the U.S I will link to the RightStuf entry for it if they stock that title.
Some titles may go out of print or change packaging format, I will include out of print titles as there may be another release or readers may be able to find second hand copies. If a link is not provided or does not work seach the RightStuf web site for the title to locate newer versions. For series I will link to the first volume, scroll to the bottom of the page for the rest of the series and any related items. In some cases there is a subtitled DVD or Blu-Ray release available from Japan. In those cases I will link to the CDJapan entry for that version, I have found CDJapan to be a reliable source for legitimate products at reasonable prices.
NOTE: If you are ordering from out of country check your credit card statement for the actual charge. It may vary slightly from what is on the invoice due to fluctuations in the exchange rate. Keep track of the amount so when it comes time to pay the use tax on the purchases you have accurate numbers.
I also am including links to works available through iTunes, including in some cases more than just the anime but also the soundtracks.
Recommended Titles - Anime:
Regardless if you are a parent, librarian, teacher or just a fan there are several criteria to take into consideration when buying anime. A few are:
Subtitled, re-dubbed into English or both. While most DVD discs have both there are instances of a disc only having one.
Buy box sets or complete collections rather than individual discs. Sets are often significantly cheaper and it is common for stores to lack all of the individual discs in a series as these sometimes go out of print when the sets are released.
Intended age group.
Long series, short series or single video titles.
Problematic Content in Anime and Manga. While the titles here, with very few noted exceptions, are no more offensive than what is seen in theaters and many TV shows the simple fact that it is not live action can produce a stronger reaction from some adults who assume that anything with drawn characters is for children.
Age ratings. Some companies are now setting age ratings. An easy way to find this information is to check the RightStuf site entries for the title you are interested in. Anime rarely uses the ratings set by the MPAA as the fees are rather high.
Cultural content. I shall be noting when titles have Japanese cultural content or deal with social issues of race, gender preference and identity. Racial monorities, gay and lesbian characters show up in some titles and this will usually be noted as some may be searching for such material. For this reason I have included some 'Cautions' at the end of some entries. Erotica and pornographic works exist and will be noted as sexually explicit.
Note: Japanese names are given family name first.
A note on region coding:
For DVD discs Japan/Europe and North America are in different regions. This means if you are buying discs from ore than one region you will need a special player that can play both region 1 (North America) and region 2 (Japan and Europe) discs. There are merchants who sell such players.
If a DVD is coded region 2 or has no region coding I will note it as so. If I do not list a region coding the disc will be region 1.
For Blu-Ray it is easier for those of us in North America as all of the Americas, Japan, Korea and South-East Asia are in region A/1.
A - B - C - D - E - F - G - H - I - J - K - L - M - N - O - P - Q - R - S - T - U - V - W - X - Y - Z
---
Ah My Goddess - Movie See: Oh My Goddess

Director: Otomo Katsuhiro
Screenplay: Hashimoto Izō & Otomo Katsuhiro
Based on a work by: Otomo Katsuhiro
Famous for its historical importance in introducing anime to many in the English speaking world in the early 1990s when it played art house theaters. Many non-fans think of Akira as an example of the best in anime, which it was when it was released, it is now often considered as an example of middle of the road animation which is an indication of how much anime has developed since it first came out. Akira is still an excellent work and likely to be popular in any collection with it's stunning graphics and highly innovative music track.
There is also an Akira manga translation available.
Cautions: One scene with upper torso nudity. Fights
Soundtrack CD: Order Akira Original Soundtrack CD from RightStuf
---
Banner of the Stars see: Crest of the Stars

Director: Kitakubo Hiroyuki
Screenplay: Kamiyama Kenji
1960s Japan. Something nasty, rather several somethings, are draining people of their blood. At the same time someone is hunting them, and using a sword to do so. A Japanese student transfers into the school of a US base and before long things get unpleasant when the school nurse is attacked. Then things get nastier and bodies start to pile up.
Cautions: Violence
Out of print in North America.

Series Director: Kamiya Jun
Screenplay: Amiya Masaharu, Arakawa Naruhisa
Based on a work by: Takada Yuzo
Momiji is a typical 14 year old, except that since she was a small child she has undergone regular Shintō ritual purifications and training by her grandmother. Other than that she is a little clumsy, weak in school, thinks she is an only child and in many ways still just a kid. But then she is threatened one morning on her way to school by a young man who mentions a twin sister and her school is attacked by something very nasty and very old that wants her dead.
Cultural Details: Many historical localities, landmarks, folklore, religion, relationships.
Cautions: Violence and some panty humor.
Director: Maeda Mahiro
Screenplay: Yamaguchi Hiroshi
Based on a work by: Ozawa Satoru
A four part OVA series mixing computer generated animation with digitally painted cell animation. The animation is rough where the two are joined but this is quickly forgotten as the story draws you in. As the series progresses so does the ability of the studio to better blend the painted and computer generated elements. This is the tale of a future war between genetically modified creatures and the remnant of humanity struggling to survive. Caught in this was are characters on both sides who form an uneasy relationship.
Cautions: Violence and some slight nudity.
DTS Edition DVD: Order Blue Submarine No.6 DTS Edition DVD from RightStuf
Director: Akiyama Katsuhito (ep.1-4), Gohda Hiroaki (ep.8), Hayashi Hiroki (ep.4), Obari Masami (ep.5-6), Takayama Fumihiko (ep.7)
Screenplay: Akiyama Katsuhito, Aramaki Shinji, Arii Emu (ep.4), Kakinuma Hideki, Suzuki Toshimichi (ep.5-7), Yoshida Hidetoshi (ep.8)
A series that has been popular with English speaking fans for many years. This is a series of stories about the Knight Sabers a mercenary group often fighting against an unscrupulous multi-national corporation and its partially biological Boomers. Strongly influenced by the US movies Bladerunner and Streets of Fire.
Note: There is also a Bubblegum Crisis 2040 TV series which is different from what I am recommending.
Cautions: Violence and mild nudity.
---
Director: Miyazaki Hayao
Screenplay: Miyazaki Hayao
Sheeta has a gem that pirates and government agents are after. Pazu is an orphan living in a mining town with big dreams. Together they discover a common bond as they help each other and have an adventure the rest of us can enjoy watching.
Blu-ray/DVD: Order Castle in the Sky Blu-ray/DVD from RightStuf
Director: Miyazaki Hayao
Screenplay: Miyazaki Hayao, Yamazaki Haruya
Based on a work by: Monkey Punch
The Castle of Cagliostro is one of the most popular anime directed by Miyazaki Hayao before he went on to found the famous Studio Ghibli. The quality of this anime is so good it is hard to believe this is a title from 1979. The script was coauthored by Miyazaki and Yamazaki Haruya. Miyazaki also did the storyboards. And his touch shows with his trademark beautiful cloudscapes and flight sequences.
While not intended for small kids they seem to enjoy the slapstick humor of this title.
Director: Asaka Morio
Based on a work by: CLAMP
Hideki failed his college entrance exams and has moved to Tokyo to attend a special school to prepare him for another try. Raised on a farm he had no one to talk to as he worked but the animals and has a habit of talking to himself, much to our amusement. In Tokyo he is amazed how humanoid common persocoms (personal computers) are, and disappointed how expensive they are. One night while heading to his apartment he spots one in a trash pile and takes it home. Can this technically inept young man cope with a persocom in the form of a very cute girl, a persocom that is an unusual model unlike any on the market?
There is also a Chobits manga.
Cultural details: Everyday life in Tokyo.
Cautions: Incredibly cute, includes humorous sexual situations and nudity.
iTunes: Chobits, The Complete Series
Director: Watanabe Shinichiro
Bounty hunters near Mars in a future gone a little seedy, but then bounty hunters often are not in the best parts of town. As the story goes on you discover more about why the future is not all bright and shiny. Excellent jazz music by Yoko Kanno and well done choreography for the fight scenes. Aimed at an adult TV viewing audience this show is popular with teens.
Cowboy Bebop The Movie - Movie
Director: Watanabe Shinichiro
Screenplay: Nobumoto Keiko
Set between episodes in the TV series the characters of the show are on the trail of a fugitive. A fugitive who has a very deadly weapon that already has killed hundreds, a fugitive who all reports indicate died years ago.
Cautions: Violence and cleavage.
Blu-ray: Order Cowboy Bebop The Movie Knocking On Heaven's Door Steelbook Blu-Ray from RightStuf

Crest of the Stars - TV Series - 13 episodes. Continued in Banner of the Stars (TV 13 episodes) and Banner of the Stars II (TV 10 episodes), Banner of the Stars III (OVA 2 episodes)

Director: Nagaoka Yasuchika
Screenplay: Yoshinaga Aya
Based on a work by: Morioka Hiroyuki
Jinto's home world has been invaded by the Abh, a beautiful blue haired people who live for centuries with little sign of aging. His father makes a choice against overwhelming odds to prevent a war that is sure to be lost and Jinto has to live with the consequences. Then the story moves to seven years later when Jinto enters military training and meets Lafiel, an Abh trainee who is to be important in his life. Then war breaks out.
A great piece of science fiction dealing with the contact between two very different cultures.
DVD: Order Crest of the Stars DVD from RightStuf
DVD: Order Banner of the Stars DVD from RightStuf
---
Director: Rintaro
Screenplay: Mazaki Mamoru
Based on a work by: Yano Tetsu
The story of Jiro, a foundling whose adopted family is murdered and his quest for revenge. With the assistance of a ninja master Jiro learns to be a skilled fighter. But not all is as it seems and he has to determine who is in fact his ally and who is his enemy. Set in the late Edo Period as the government of the shōgun is collapsing with locations ranging from Hokkaido to the United States.
Cautions: Violence and mild nudity.
Cultural Details: Late Edo culture and politics.
Based on a work by: Takachiho Haruka
What can I say about a tongue in cheek science fiction series involving two attractive, underdressed female agents who always succeed in their missions with lots of collateral damage? Well I can say it's fun, action oriented and has some great lines.
Cautions: Violence and exposed female flesh.
DVD:
---
Director: Hayashi Hiroki
Screenplay: Tsukimura Ryoe
Partially inspired by the pulp science fiction of Edmund Hamilton and the old Prisoner of Zenda movie this is the tale of a young man who finds himself transported to another world.
A world where it turns out he looks very much like a missing princess. A princess who is needed for public appearances.
(The original OVA series is recommended over the later TV and OVA series, The Wanderers: El Hazard, El Hazard 2 and El Hazard: The Alternative World)
Out of print in North America.
Director: Akane Kazuki
Screenplay: Inari Akihiko (ep 4,7,10,13,16-18,20,23,25), Kawamori Shoji (ep1), Kitajima Hiroaki (ep 5, 8, 11, 14, 21, 24), Yamaguchi Ryota (ep.2-3, 6, 9, 12, 15, 19, 22, 26)
Based on a work by:
High school student Hitomi has always been good at predicting the future with tarot cards. One day at school she collapses while at track practice and has a vision. That evening she finds out the boy she is in love with is going to leave Japan suddenly decides to tell him how she feels before he leaves. But the evening when she does part of her vision becomes real and in the end she is transported to another world. That is the first episode, to find what happens to her I suggest getting the whole series.
Director: Kobayashi Tsuneo
Screenplay: Ikeda Mamiko
Based on a work by: Mori Kaoru
In London William Jones visits his retired governess and meets the young maid Emma. The two of them are slowly drawn to each other and end up in love. But a member of the gentry and a maid are in different social classes and a serious relationship between them is strongly frowned upon. Added to this is family pressure for William to marry a girl from the nobility. This tale of forbidden love and class divisions between commoners, the gentry and the nobility is well told with many small details of life at the time woven into the setting. Those new to anime and manga may be surprised to learn that the Emma manga was originally serialized in a men's magazine. However in Japan romantic works written for men and boys are not that unusual.
---
Director: Miyazaki Gorō
Screenplay: Miyazaki Hayao and Niwa Keiko
Based on a work by: Sayama Tetsurō and Takahashi Chizuru
Set in 1963 Yokohama this is the tale of Umi, the oldest of three siblings and a high school student who helps run the boarding house her grandmother runs, the friendship she makes with another student at her school, and the struggle the students have to preserve their club building. The setting is a Japan is still recovering from the damage of WWII and is preparing to show the world it has recovered in it's preparation for the 1964 Tokyo Summer Olympics.
I won't say more as to do so could easily introduce spoilers into the description.
I highly recommend this one.
Cultural Details: Early 1960s Yokohama and Tokyo, school life.
---
Director: Shinkai Makoto
Screenplay: Shinkai Makoto
High school student Takao cuts school on rainy days to go to a nearby park and work on ideas for shoe designs. His goal is to eventually become a professional shoe maker. There he means Yukino, who is drinking beer and eating chocolate. The this young man and mature woman continue to meet on rainy days and slowly form a relationship of sorts. Beautifully drawn with the slow pacing and romantic air one expects from Shinkai's work.
iTunes: Re-Dub only The Garden of Words (Dubbed)
Director: Ikehata Takashi (Season 1)
Director: Mizushima Tsutomu (Season 2 & Second Generation)
Based on a work by: Kio Shimoku
The anime adaptation of the manga about the members of a college club, the Gendai Shikaku Bunka Kenkyūkai (現代視覚文化研究会), "The Society for the Study of Modern Visual Culture", Genshiken for short. The anime has a few interesting takes on the tale that are not in the manga and at the same time do not conflict with the original story. The Second Generation series continues the story after many members graduate and new members join changing the focus of the club.
DVD:
Genshiken DVD DX Collection (Season 1 + OVAs) is out of print.
Genshiken 2 DVD Collection (Season 2) is out of print.
Genshiken: Second Generation Premium Edition Blu-ray is out of print.
Directors: Hashimoto Shinji, Inamura Takeshi, Kondō Yoshifumi, Miyazaki Hayao, Momose Yoshiyuki, Tanabe Osamu
A delightful collection of shorts and advertisements made by Studio Ghibli and its subsidiary Studio Kajino between the 1992 and 2005. A few items have English subtitles, on the whole they are not necessary for most of the DVD.
The structure of the DVD menu is not easy for those who canot read Japanese. i suggest using the lower left choice in the main menu to chose what to view. The upper left is a continuous play option if you simply want to run the whole disc.
The list of what is on the disc is so long that I'll refer you to the entry for it at the Ghibli Wiki.
DVD: Order the Ghibli ga Ippai Special Short Short collection on region 2 DVD from CD Japan.
Ghost in The Shell

Director: Oshii Mamoru
Screenplay: Itō Kazunori
Based on a work by: Shirow Masamune
The critically acclaimed adaptation of Shirow Masamune's manga of the same title remains a visually stunning science fiction tale of political intrigue. Directed by Oshii Mamoru one of Kurosawa's favorite directors. The special edition of the DVD includes extras such as a "making of" behind the scenes look at the production.
A remastered version with additional changes in color scheme and adjustments to the animation was released as Ghost in the Shell 2.0.
Cautions: Violence, some nudity and skin tight body suits.
Director: Oshii Mamoru
Screenplay: Oshii Mamoru
Based on a work by: Shirow Masamune
Set several years after the first movie. The major is still missing, Batou and Tosuga are assigned a case which may or may not involve terrorists. A manufacturer of androids has been lending out test models to select clients. When the models break down and murder their new masters Section Nine steps in to investigate.
Cautions: Violence, some nudity.
Set either before the movie or in an alternative storyline the TV series shows the major and her comrades carrying out their duty as a special security unit. Fans of the manga will recognise some interesting hardware used by the members of Section Nine.

Director: Kamiyama Kenji
Based on a work by: Shirow Masamune
Ghost in The Shell: Stand Alone Complex 2nd Gig (TV series - 26 episodes)

Director: Kamiyama Kenji
Based on a work by: Shirow Masamune
Ghost in the Shell: Solid State Society (movie)
Director: Kamiyama Kenji
Based on a work by: Shirow Masamune
Set after the Stand Alone Complex TV series Section Nine gets involved in a case that the major is also interested in.

Ghost in the Shell: Solid State Society is presently out of print in North America.
Warning: There are also two collections which are excerpts from the TV shows set up as single stories Ghost in the Shell: Stand Alone Complex: The Laughing Man, Ghost in the Shell: Stand Alone Complex 2nd Gig: Individual 11. You may wish to avoid getting these.
Ghost in the Shell: Arise (OVA series)
This series begins just before the major meets Aramaki and deals with a case they are both investigating. The characters are younger in this series and the designs reflect this.
iTunes: Ghost in the Shell: Arise, Border 1: Ghost Pain (Original Japanese Version)
Ghost in the Shell: Arise, Border 2: Ghost Whispers (Original Japanese Version)
Ghost in the Shell: Arise, Border 3: Ghost Tears (Original Japanese Version)
Ghost in the Shell: Arise, Border 4: Ghost Stands Alone (Original Japanese Version) - Ghost in the Shell: Arise
Ghost In The Shell: Arise The New Movie (movie)
There are also Ghost in the Shell manga and novels available

Director: Takahata Isao
Screenplay: Takahata Isao
Based on a work by: Nosaka Akiyuki
The beautifully made film telling the tragic tale of two orphans, Seita and his little sister Setsuko, whose mother died in the firebombing of Kobe have no relatives tio turn to. His father is away as he is an officer in the Japanese navy so they take temporary refuge with a family friend who they address as aunt. However things do do work out and they leave. Seita tries to do the best he can but he is over his head. The movie is based on a novel by Nosaka Akiyuki who drew on his own experiences towards the end of the war when he found himself orphaned and taking care of his little sister.
Famed movie critic Roger Ebert placed this movie on his list of the world's greatest films.
Cultural Details: Civilian life towards the end of World War II.
iTunes: Re-dub only Grave of the Fireflies (Dubbed) - Isao Takahata

Director: Hanyu Naoyasu, Abe Noriyuki
Screenplay: Sogo Masashi
Based on a work by: Fujisawa Tohru
Ex-juvenile delinquent, ex-biker gone to college Onizuka decides to become a high school teacher, motivated by desires that would upset the parents of any teen aged daughter. But this highly short tempered and violent fellow also has a sincerity and concern for his students that shapes his actions in virtuous, if amusingly unconventional, ways and actually teaches important lessons.
There are also three manga series available
Cultural Details: Modern school and urban life.
Cautions:
Sexual humor, often at Onizuka's expense, and some violence, often at Onizuka's hands. However the manga is stronger and is not recommended for kids.

Gundam See: Mobile Suit Gundam
---
Director: Ando Takeshi (ep.1-6), Okamoto Yukio (ep 7-13)
Screenplay: Aikawa Noboru (ep.1-7), Kamata Hidemi (ep.8-13)
Based on a work by: Kyokutei Bakin
An adaptation of a famous 19th century samurai novel, dense with Buddhist and Confucian symbolism this is the tale of eight men who are somehow connected to eight virtues through separate prayer beads each has had with them since childhood. A tale of vengeance and karma, excellent for fans of Japanese cinema.
Cultural Details: Traditional settings, clothing, locations, religious and philosophical views.
Cautions: Violence.
DVD: out of print in North America.
Director: Mochizuki Tomomi
Screenplay: Mochizuki Tomomi
Based on a work by: Nasu Yukie
One of the first shôjo anime released in the US. This is the story of Kazuya who has missed the first month of high school and is assigned to the Greenwood dorm. A dorm with the odder students of his high school, he discovers how odd when he meets is room mate. A great short series of tales taken from the manga which is also available in English.
Director: Miyazaki Hayao
Screenplay: Miyazaki Hayao
Based on a work by: Diana Wynne Jones
Young Sophie is cursed by the Witch of the Waste and becomes an old woman. She leaves home and ends up in the castle of Howl a famous wizard, the castle is not in one place as it walks across the land.


---
Director: Watanabe Shinichiro
Screenplay: Katoh Ayako (odd numbered eps) Kakihara Yuuko (even numbered eps)
Based on a work by: Kodama Yuki
Kaoru has started a new high school as a transfer student, this is nothing new for him. His single father is a sailor who is gone for long periods of time so Kaoru has grown up being moved from relative to relative, from town to town, from school to school. He has become a loner who has become resistant to making friends, now he is in Kyushu, living with other relatives. On the first day of school Ritsuko, the class president, comes and says she has been asked to show him around, he accepts. At one point he feels unwell and asks for the direction to the school roof, there is meets Sentarō, one of the bad boys of the school who he has been warned about. One thing leads to another and after school Kaoru, who plays the piano, asks Ritsuko where he can buy some classical music albums, she takes him to the record shop her father runs. There they meet Sentarō who practices with drums in the basement and their relationship takes a change with jazz becoming a bridge between them. With Kanno Yoko handling the arrangement of many classic jazz tunes this show is a delight to the ears as well as a highly enjoyable story. While the soundtrack is not available in the US there is a Japan release for a reasonable price.

Director: Miyazaki Hayao
Animation Director: Kondō Yoshifumi
Screenplay: Miyazaki Hayao
Based on a work by: Kadono Eiko
Kiki is a young witch, according to tradition she must leave home at the age of thirteen, find a town with no witch and become independent. She doesn't have many skills but her cat Jiji at least can help by offering advice. This is a tale of maturation set in a fictional European style setting with some very stunning animation.
---
Director: Chigira Koichi
Claus and Lavie are a team, flying their vanship delivering messages to earn a living. Then an unexpected cargo lands in their hands with a request to deliver it, a very dangerous assignment that will involve them in a war that may determine the fate of not only their nation but of their world. Beautifully illustrated with animation by Gonzo, a company that is setting new standards for computer animation.

Lupin III is the grandson of the famed French gentleman thief Arsene Lupin. Like his grandfather he always announces ahead of time what he is going to steal and cleverly outwits those who try to stop him. The character Lupin III has remained popular since the late 1960s and early 1970s when the manga series by Monkey Punch and it's anime spinoff first appeared. There was even a live action movie released in 1974 Lupin The Third: Strange Psychokinetic Strategy, and a second film in 2014 simply titled Lupin III. Given the large amount of Lupin III anime out there it comes as no surprise that some works are better than others. The tales are a mixture of super thief with James Bond style gadgets tossed in. Me I just buy everything as I greatly enjoy pretty much anything Lupin. However I will highlight a few select titles I especially recommend below.
TV Series:

Director: Ōsumi Masaaki, Miyazaki Hayao and Takahata Isao
The popular 1971 animated TV series on Yomiuri TV. Lupin and his loyal sidekick Jigen take on a variety of heists. At times they do this with the cooperation of the seductive and untrustworthy Fujiko and the swordsman Goemon all the while being pursued by Inspector Zenigata. This early adaptation of the more adult manga helped establish the image of Lupin that has continued until today.
Director: Yamamoto Sayo
Series Composition: Okada Mari
A twist on the usual Lupin series. This one focuses on Fujiko and is a single serialized story rather than a series of unconnected episodes. As Lupin pursues this mysterious woman we also discover more about her, including a very very mysterious past.
Lupin the Third: Woman Called Fujiko Mine is out of print in North America.
Movies and TV Specials:
Director: Yoshikawa Soji, Otsuka Yasuo
Screenplay: Omiya Jiku, Yoshikawa Soji
Lupin is captured and executed, however this surprises Lupin when he hears of it and he decides to look into the matter. Also curious is Inspector Zenigata who is positive Lupin is not dead. As they both look into what is going on someone starts attacking Lupin forcing him to go into hiding while he pursues this mystery. Then things get strange, then stranger, then really weird.
Director: Miyazaki Hayao
Script: Miyazaki Hayao, Yamazaki Haruya
The first animated feature directed by Miyazaki Hayao. Lupin and Jigen carry out a successful raid on a casino bank. They net so much money that their car is stuffed with it. Then Lupin looks at one of the bills, very carefully looks at one of the bills, it is a fake. He then decides to go after the source of the bills, the legendary source of bills that are so good they are nearly impossible to tell from the real thing. Then a princess in distress and Fujiko get added to the mix.
Director: Oozeki Masayuki
Screenplay: Naito Makoto
Goemon, who has a well established record of not having anything to do with women, is actually getting married. Suddenly during the ceremony masked ninja attack and end up kidnapping the bride. They offer to trade her for the family heirloom which has the secret of the location of a major treasure hidden away centuries before. As the Fuma race to get the treasure Lupin also goes after it and Goemon goes after Lupin as he does not want the wealth of his bride's family taken from them. Of course Zenigata is also after Lupin.
NOTE: At one point Lupin referes to the heirloom as a "million ryo pot," This is a reference to Tange Sazen Yowa: Hyakuman Ryō no Tsubo "The Million Ryo Pot" from 1935. That film was remade later and the 1966 and 2004 versions have been released with subtitles.
Out of print in North America.
Director: Shinohara Toshiya
Script: Fujita Shinzo
A wealthy investor has planned a major art exhibit as part of the opening of an amusement park. Part of this exhibit is two rare glass plate photographs of Tokugawa Yoshinobu, the last Shogun. Zenigata has managed to deliver one of the plates and is charged to protect the other. Accompanying him is Maria a young reporter, played by Hayashibara Megumi, who documents his failures to capture Lupin. It seems the plates contain a secret related to a treasure. Oh yes Fujiko is also after the plates.
Out of print in North America.
Director: Ohara Minoru
Script: Yonemura Shoji
The story, or rather a story, of how Lupin met Jigen, Goemon, Fujiko and Zenigata in New York City. An old artifact contains a secret for making a metal that cannot be cut. Problem is the artifact cannot be opened and is made of the mysterious metal. This is only one of several variant tales of how they met. Continuity is not important in the Lupin III stories allowing all sorts of fun to be added.
Director: Miya Shigeyuki
Screenplay: Okawa Toshimichi
Lupin has been arrested, again and again and again, Hong Kong, Macao, Singapore and elsewhere. But which one is real? Are any of them real? Inspector Zenigata says they are all fakes and hunts for the real Lupin. Meanwhile Lupin is planning to take the Ice Cube, but he is up against an adversary who also wants to steal it, who is as good as he is. His opponent is Lupin III
---
---
Director: Anno Hideaki
The story is loosely based on Jules Verne's 20,000 Leagues Under the Sea, perhaps inspired by would be a better term. Nadia: The Secret of Blue Water is a rich and well crafted work about a young inventor, Jean, who meets a young dark skinned circus performer, Nadia. Soon he helps her escape from a woman with two thugs who are trying to get Nadia and the blue gem she is wearing around her neck.
After their dramatic escape Jean and Nadia end up setting out to find about her past, and so the adventure begins as they are pursued by more than one group after the gem. But I'm getting ahead of the events in the first few episodes.
Made for NHK, the Japanese public broadcasting system.
iTunes:
Nadia: The Secret of Blue Water, Vol. 1 - Nadia: The Secret of Blue Water
Nadia: The Secret of Blue Water, Vol. 2 - Nadia: The Secret of Blue Water

Director: Miyazaki Hayao
Screenplay: Miyazaki Hayao
The tale of a young princess from a small kingdom who is drawn into a war by a powerful allied state. The setting is a world where there are few places left for people to live, much of the world is covered by large poisonous forests inhabited by large insects, insects who when angered attack and spread deadly spores enlarging the forest.

Director: Anno Hideaki
The highly acclaimed TV series from Gainax this was aimed at an older audience and is a science fiction extravaganza that is more about human feelings and trust than dealing with some very alien attackers. Many of the staff who worked on Nadia also worked on this title. If you have seen Nadia you will recognize many references to that earlier series.
Cultural Details: Foods, etiquette, locations.
Cautions: Violence and nudity.
The TV series and the movies from the 1990s are now out of print in North America.
A new series of movies retelling a very different version of the story, sometimes referred to as the Rebuild of Evangelion, began release in 2007, the 4th and final film is in production.
---
Director: Mochizuki Tomomi
Screenplay: Nakamura Kaori
Original Novel: Himuro Saeko
This is the story of the uneasy relationship between two high school classmates; a young man, Taku, and a young woman, Rikako, a transfer student to his high school in to Kōchi. The story mainly spans the last two years of their high school with various complications involving them and their classmates. This story is very low key and character driven, one of my favorite Studio Ghibli films.
Cultural Details: School life, the local of Kōchi
Director: Gohda Hiroaki
Screenplay: Hasegawa Nahoko, Kondo Kunihiko
Based on a work by: Fujishima Kosuke
A heartwarming and humorous story of Keiichi, a young man who has been granted a wish by a visiting goddess (Belldandy), thinking it is a joke by his dorm mates he makes an honest decision that has very unexpected results. As the story develops we find that the bond between him and Belldandy is deeper than he, or we, thought.
There is a manga available from the RightStuf site.
Cultural Details: Foods, locations, architecture, household items, college life.
Cautions: A few seconds of sexual humor in the second episode.
This title is presently out of print in North America.
Director: Gohda Hiroaki
Screenplay: Yokote Michiko, Tomizawa Yoshihiko
Based on a work by: Fujishima Kosuke
Something or someone is causing trouble for Belldandy and Keiichi. And more than just her and her human friends are in great danger. This story takes place long after the OVA and includes characters from the manga. Well animated and worth getting after seeing the OVA or reading the manga.
This title is presently out of print in North America.
Director: Takahata Isao
Screenplay: Takahata Isao
Original Manga: Okamoto Hotaru & Tone Yuko
Taeko is taking a vacation from her job in Tokyo to visit her sister's inlaws who have a farm in the countryside. On the overnight trip she starts having memories of her younger self, a girl who was dealing with growing up and the frustrations of her young life. The trip is more than a visit, it is a voyage through the memories of the past and perhaps a new direction for the future.
Cultural Details: Life in 1960s Tokyo
Blu-ray/DVD: Order Only Yesterday (Omohide Poro poro) Blu-ray/DVD from RightStuf.
Director: Mori Takeshi
Screenplay: Okada Toshio, Yamaga Hiroyuki
A classic mokumentary of Japanese fan culture, including it's less savory sides. Otaku no Video is in the form of an animated story of a group of fans who turn pro, just as the makers did, and each chapter is framed by an actual interview with a 'real' fan. I know one teacher who is using this series in a grade school class. The DVD has the option of showing only the animation without the interviews.
The Blu-ray includes three commentary tracks, two Japanese subtitled tracks with Inoue Kikuko, Murahama Shoji, Yamaga Hiroyuki and Sato Hiroki plus an English language commentary track with Robert Woodhead and me. This Blu-ray release is only available, as are many extras, from the AnimEigo web site.
Cautions: Mild nudity, animated except for one scene on a TV screen in the background during one interview.
Cultural Details: Urban life in contemporary Japan, fan culture.
Blu-ray: Order Otaku no Video on subtitled Blu-ray from AnimEigo NOTE: You must select which version you want in a popdown menu.
---
In the near future advances in mechanical and computer technology have resulted in the development of a new type of highly efficient construction machines called Labors. As these become more widely used for legitimate purposes there is also a rise in crime involving these machines. The Patlabor series is about a special police unit in Tokyo charged with dealing with Labor crime. Patlabor is a shortened way of saying Patrol Labor. The machines are secondary in the stories, rather the series revolves around the people involved in the unit.
Patlabor is also known as Patlabor the Mobile Police and Mobile Police Patlabor. There is also a manga series of which a few volumes were translated into English.
Cultural Details: Tokyo locations, etiquette, expressions of feelings, foods.
The Ultimate Collection contains both OVA series, the TV serties and three movies in one set.

Sequence:

Director: Kon Satoshi
Screenplay: Murai Sadayuki
Based on a work by: Takeuchi Yoshikazu
Now out of print.
The story of a singer turned actress who's career decisions are not well liked by her earlier fans, one of whom has become very dangerous. Perfect Blue is often compared to the works of Alfred Hitchcock this anime has scenes which some fans find disturbing, something which was intended by the director. This is not an anime for children, they would be bored throughout most of it.
Cautions: Nudity and graphic violence. Includes a sequence where a rape scene is filmed for the TV show.
Cultural Details: Urban life in contemporary Japan, entertainment industry.
Blu-ray: Order Perfect Blue from RightStuf.
Director: Taniguchi Goro
Screenplay: Okouchi Ichiro
Based on a work by: Yukimura Makoto
In the future humanity has built space stations, a colony on the moon and sent several expeditions to Mars. And there is garbage, dangerous garbage flying in orbit at high speed, even a small piece can kill if it hits a space ship the right way. Hence there are garbage collectors. This is the story of Tanabe, Hachimaki and the other teem members of the Debris Section of a particular large company. An underfunded and understaffed section that has been given the nickname half-section.
This item is out of print in North America.

Director: Takahata Isao
Screenplay: Takahata Isao
In the 1960s a massive series of planned housing expansions were built in the rural Tama region of Tokyo, yes Tokyo has a rural district. The local tanuki banded together to fight back and protect their environment. What is a tanuki? It is a native East Asian canine that in Japan has a long tradition of using magical powers to create illusions and trick people. For some strange reason, likely the facial markings, tanuki is translated as raccoon in this version. Anyone who is familiar with racoons would see that they look very different.
Cautions: Expect lots of earthy Japanese humor, including about tanuki testicles, and slapstick fun in this one.
Cultural Details: Rich in references to traditional Japan, from entertainment, legend, art, religion etc.
Blu-ray/DVD: Order Pom Poko Blu-ray/DVD Multilingual from RightStuf.

Director: Miyazaki Hayao
Screenplay: Miyazaki Hayao
Marco is a decorated ace from WWI, he honed his skills fighting against the Germans. Somehow cuirsed and turned into a pig he is now known as Porco Rosso and earns a living as a bounty hunter in the Adriatic, usually dealing with air pirates. A very funny and touching story with a political subtext of life during the rise of fascism. Great for the entire family.

Director: Miyazaki Hayao
Screenplay: Miyazaki Hayao
One of Miyazaki Hayao's most lavish works available in English. Also one of the most expensive and commercially successful feature Japanese films in history. This is the story of a young man cursed by a boar 'god' gone mad. He travels to find the source of the madness in the hope of locating a cure before he dies.
Cultural Details: Life in pre-Edo Period Japan, includes commoners, samurai and religious beliefs.
Cautions: This was not done for children as it is a complex story and has a certain amount of combat and death in it, but Miyazaki came to the conclusion that children are perceptive enough to be able to understand and enjoy it.
Collector's Edition Blu-ray: Order Princess Mononoke Collector's Edition on Blu-ray from RightStuf
---
Based on a work by: Takahashi Rumiko
The third and most successful anime series adaptation of a Takahashi Rumiko manga series. Ranma is a young martial artist who has had an unfortunate accident. Akane is Ranma's fiance due to an arrangement between their fathers, much of the story is about how these two strong willed children deal with the situation they find themselves in.
I recommend concentrating on the TV series as the movies and OVAs have characters that enter the TV series quite late. One unfortunate example of misleading wording is that the early tape boxes describe the series as a "sex comedy" a better choice of words would have been "gender comedy" since traditional gender roles are poked fun at in the story and there is no sexual activity depicted.
iTunes: Ranma ½, Season 1 - Ranma ½
There is also a translation of the manga series. Order Ranma 1/2 2 In 1 Edition Manga Volume 1 from RightStuf.
Cultural Details: School life, martial arts, relationships, foods, clothing, traditional home and garden.
Cautions: Some nudity.

Director: Koike Takeshi
Screenplay: Enokido Yoji, Ishii Katsuhito, Sakurai Yoshiki
Director Koike Takeshi's first feature film. In the future fools still race cars. But what cars and what fools. The ultimate race is the Redline, a race that happens only every 5 years. Anything goes when trying to win this one, including armaments. However when the location chosen for the race objects and has it's own military things get interesting. Toss in gangsters trying to fix the race, an old unrequited love, disgruntled workers, nitro boosters, and hexagonal worm spaghetti; all of which make things even more interesting. Expect plenty of action and noise in this one.
iTunes: Redline
Cautions: Some nudity, just boobs.

Director: Ikuhara Kunihiko
One of the most shōjo of all anime available in the U.S. Dense with tropes and motifs that have developed over the decades in girls' manga in Japan the show is a stylish delight. This is the story of Utena, a tomboyish student in a very unusual school. As a small child a prince comforted her after the death of her parents and this inspired her to grow up and become a prince herself. The prince gave her a ring that she wears; a ring, which she finds out, identifies her as a member of a select group who ritually duel for control of Anthy, the very submissive Rose Bride. Utena finds herself protective of Anthy and so continues to duel when she would rather not. Soon she finds herself caught up in the duels and a strange series of events linked in some way to the prince from her childhood. Long out of print Nozomi Entertainment began re-releasing the series in June 2011 as a series of beautifully designed box sets. Each box comes with a booklet of information and graphics previously unavailable in English.
Cautions: Some 'lesbian' humor between Utena and her best friend.
Blu-Ray:
Order the Revolutionary Girl Utena 20th Anniversary Ultra Edition Blu-Ray from RightStuf NOTE: This is a limited edition, buy it while it is still available.
NOTE: The DVD sets have gone out of print.
Director: Ikuhara Kunihiko
Screenplay: Enokido Yoji
A very different retelling of the Utena story than the one in the TV show. Utena is haunted by a memory of a boyfriend who has left her alone. While at her new school she gets involved in a duel for the Rose Bride. But the Anthy of the movie is not the passive girl of the TV show, she knows what she wants and is so aggressive as to be a little frightening for those familiar with the TV show. The movie is an allegory of growing up, leaving illusions behind and making decisions even if they go counter to the norms of society.
Cautions: The lesbian and male homosexual elements are much more open in this than in the TV show. There is also some nudity.
Blu-Ray:
The movie is included in the Order the Revolutionary Girl Utena 20th Anniversary Ultra Edition Blu-Ray from RightStuf
The movie is included in the Revolutionary Girl Utena TV series DVD set 3 Apocalypse Saga from RightStuf
Director: Kitakubo Hiroyuki
Screenplay: Otomo Katsuhiro
The Ministry of Health is trying out a new high tech automated bed for elderly patients, but the young nursing student in charge of the elderly man who has been chosen for the experiment has different ideas about what is best in patient care, and so does the bed.
Cultural Details: Everyday life.
This item is out of print in North America.
Director: Yamaga Hiroyuki
Screenplay: Yamaga Hiroyuki
When this anime was released it was not only a first time production by a group of animators who were largely unknown in the industry it surprised critics and fans with its sophistication and raised the standards for the entire industry. Gainax, the studio that produced this title has gone on to be one of the most innovative and successful companies in Japan. Directed by Yamaga Hiroyuki. This is the story of the first man in space on another world. Roger Ebert called it "one of the most ambitious of all anime productions, a visually sensational two-hour extravaganza..."
iTunes: Re-Dub Royal Space Force: The Wings of Honnêamise (Dubbed)
Director: Furuhashi Kazuhiro
Screenplay: Sogo Masashi
Based on a work by: Watsuki Nobuhiro

- OVA series - Original title: Rurouni Kenshin - Meiji Kenkaku Romantan - Tsuioku Hen
Released originally in 4 episodes and later as a directors cut in one part (The original English redub was retitled as Samurai X Trust and Betrayal)
The end of the Tokugawa Era was set in motion as a response to US warships under the command of admiral Perry sailing into Japanese territory and negotiating a treaty under threat of bombardment. This event set into motion a series of violent actions by various elements in Japanese society that led to the downfall of the Tokugawa Shogunate. This OVA is the story of one young swordsman who put into action his desire to better his nation by becoming an assassin in this bloody period of Japanese history.
This actually is a prequel for the earlier TV series, there is also a movie, Samurai X: The Motion Picture, and later OVA series, Samurai X: Reflection, which take place after the TV series, both of which many fans do not care for.
Cultural Details: Set in mid 19th century Kyōto, many details relating to political forces of the time. I have a special supplement to the Anime Companion devoted to the OVA series.
Cautions: Not for children, a sophisticated storyline which would bore them & violence.
Out of print in North America.
Director: Furuhashi Kazuhiro
Screenplay: Shimada Michiru
Based on a work by: Watsuki Nobuhiro
A very long series set 10 years after the events of the OVA series. With a less realistic style and much lighter at first than the OVA series this series grows on fans quickly. But don't expect it to stay light for long, this series takes on some serious tones rather quickly.
The manga is also available in English.
Cultural Details: Rich in details about personages and life in the Meiji era.
Cultural Details: Everyday life in the Meiji Period.
Out of print in North America.
---
Director: Watanabe Shinichiro
Screenplay: Machida Touko (ep 10), Nobumoto Keiko (ep 16), Obara Shinji (Office Crescendo; 11 episodes), Sato Dai (5 episodes), Shimofuwato Uwadan (Nakazawa Kazuto's pen name; ep 15), Sugi Ryota (ep 17), Takagi Seiko (eps 7, 11, 19), Watanabe Shinichiro (eps 12, 23-26)
A story of samurai and sword fighters set in the Edo Period mixed with Hip Hop culture? Sounds like a most improbable and likely very bad idea. However this mix actually works. The Champloo of the title is an Okinawan dish consisting of various items mixed up in a stir fry, it can also mean a mixed up situation. And this anime is mixed up, no attempt is made to have historical continuity, events and period of history are all mixed up along with references to baseball, Japanese movie stars, modern rockers and a pile of other stuff tossed in to make a tasty mess. If this sounds too confusing there is even the Samurai Champloo Roman Album which has been translated into English and published by Dark Horse to help you understand the references.

Director: Katsumata Tomoharu
Based on a work by: Motomiya Hiroshi
Kintaro is the new hire at Yamato Construction. He is a mid term hire, unusual in Japan here most new white collar workers start work as a group in the spring. More unusual is he has not gone to college, in fact dropped out of night school as a teen, and once led a motorcycle gang. But he has been hired as a favor given to him by the chairman who expects him to not last long. However his willingness to work, persistence, openness to others and his occasional use of fists pay off and before long he is given other assignments. Workplace stories are not unusual in Japan but titles about white-collar workers, no matter how unconventional, rarely come out in English.
Note: The chapter breaks are unusual in this one, you cannot skip the opening without being tossed into the middle of the episode.
Cultural Details: Office work, construction industry, nightlife.
Cautions: Made for adults, sex and one rape mentioned, both are not shown.
Out of print in North America.
Series Director: Nakamura Ryutaro
Screenplay: Konaka Chiaki J.
An award winning TV series about human interaction with technology. Lain is a young girl whose interest in computers is sparked when she receives email from a girl in her school. Email sent after the girl had jumped to her death from a building. As the tale develops Lain discovers that much of her life is not what it seems to be on the surface.
Cultural Details: School life, relationships, foods.
Cautions: Slight sexual situation in one episode.
Series Director: Ito Tomohiko (series 1) Deai Kotomi (series 2)
Screenplay: Kishimoto Taku
Based on a mange by: Arakawa Hiromu
Yūgo Hachiken has studied hard since grade school. His parents pushed him to excel in school, aim for a top university, and land a solid corporate position upon graduating. His evenings were taken up with cram schools and studying. His older brother made it to Tokyo University, and you can't get any higher than that in Japan. So what is this city boy doing attending an agricultural highschool where he seems to be the only student not from a farming family? How will he cope with dorm life? With a curriculum aimed where few graduates go to work in the corporate world? With large animals and their byproducts? With getting up much earlier every morning? With finding out what part of a chicken the egg comes from?
Cultural Details: School life, relationships, food.
Director: Miyazaki Hayao
Screenplay: Miyazaki Hayao
Winner of the 2002 Japanese Academy Award for Best Picture and the Golden Bear at the Berlin Film Festival. The US re-dubbed theatrical release won the Oscar for the Best Animated Feature for 2002.
Chihiro and her parents are moving to a new home when they get lost on a country road. They explore an old building and emerge on the other side thinking they have found an abandoned theme park, in reality they are very much on the 'other side' and have found a place humans are not ment to be. The parents are turned into pigs and Chihiro has to find a job to survive or she too will turn into an animal and be eaten. She find courage and allies as she struggles to survive and rescue her parents.
Blu-ray/DVD: Order Spirited Away Blu-ray/DVD from RightStuf
Director: Hirano Toshihiro
Screenplay: Okudera Satoko
Kenji almost made it into a major math competition and instead expects to spend his summer break just doing his part time job as a low level administrator for the massive international network OZ. Then Natsuki talks him into working for her during the break at her grandmother's house for a few days. But things get complicated and Kenji is not only caught up in a small scheme of Natsuki's but ends up being suspected of being the hacker who cracked the security of OZ. Now things are really getting messed up and lots of people may end up dying.
Cultural Details: Contemporary Life, history of the Ueda region, hanafuda.
Blu-ray/DVD/+UV: Order Summer Wars on Blu-ray/DVD from RightStuf
Blu-ray/DVD: Order Summer Wars on Blu-ray/DVD from RightStuf
---
Director: Kon Satoshi
Screenplay: Nobumoto Keiko, Kon Satoshi
On Christmas three homeless people in Tokyo find a baby in a trash heap. Gin the grouchy drunk, Hana a cross dressing queer, and Miyuki a teenage runaway have formed a household of sorts and now must decide what to do with the foundling. Hana takes command and they decide to search for the mother. Inspired by the John Ford movie 3 Godfathers this is a study of the relationships between and the reasons these three have become homeless.
Only in Japanese with subtitles.
Cultural Details: Everyday life, homelessness, Metropolitan Tokyo.
Cautions: Some strong language.
DVD:
Now out of print in North America.
---
Director: Oshii Mamoru (1981-1984), Yamazaki Kazuo (1984-1986)
Based on a work by: Takahashi Rumiko
NOTE: This series went out of print in September 2011. The episodes generally stand alone so getting the DVD dics out of sequence is usually fine.
Very long series 50 DVD discs (100 minutes each), 6 OVA discs and 6 movies. This is a very popular series with fans and is the first anime series based on the works of Takahashi Rumiko.
Ataru is far more than your typical high school sex fiend, when we first see him he is drooling after watching a beautiful woman walk by. The Earth is about to be invaded and the alien's computer has chosen him to be Earth's champion in a competition, he has to grab the horns of the alien princess Lum, who happens to have a great figure and wear a bikini. But no one told him she could fly, to encourage him his girlfriend offers to marry him if he succeeds. when he finally garbs the horns he says that he can finally get married and Lum, thinking he means her, accepts. So the long strange and very funny story begins.
Cultural Details: Day to day life, school, foods, locations, folklore, gender relations. Comes with extensive liner notes

Director: Oshii Mamoru
Based on a work by: Takahashi Rumiko
The students at Tomobiki High are frantically working in preparation for the school festival which has its grand openning tomorrow. The next day they wake up and get to work on preparating for the school festival which has its grand openning tomorrow.The next day they wake up...
Some begin to suspect things are not as they should be.
Cultural Details: Day to day life, school, foods, locations, folklore.
---
Director Hirano Toshihiro, Tsukamoto Eri
Screenplay: Aikawa Noboru
A sequential series of interconnected stories about a woman who is trying to track down a young female vampire. Atmospheric, moody and dramatic. There is also a TV series.
Cultural Details: Historical locations, architecture, school life. Comes with liner notes.

Vision of Escaflowne see: Escaflowne
---
Director: Kondō Yoshifumi
Screenplay: Miyazaki Hayao
Shizuku is in her last year of middle school, one day she notices a familiar name in the checkout slips for the books she is borrowing for summer reading. She eventualy meets Seiji who has a clear vision of what he wants to do with his life. A tale of growing up and taking risks.
Cultural Details: Modern urban life, school..
---
Based on a work by: Fujishima Kosuke
An up front fun series of tales about traffic police in modern Tokyo. A great combination of humor, action and drama.
Cultural Details: Locations, foods, day to day life. The OVA series comes with liner notes.
Cautions Some scantily clad women in one or two episodes and a cross dressing officer.
You're Under Arrest is currently out of print. RightStuf has some scattered discs left.
---
You can also search my entire site:
Custom Search
Back to the Recommended Anime, Manga, Prose and Live Action Cinema main page.
---
Created: August 13, 1999 | Updated: November 21, 2020